Tour Itinerary: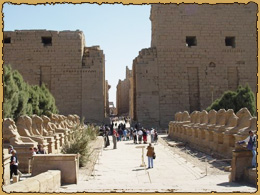 Day 01: Welcome To Egypt
You will be met and assisted at Cairo International Airport, then transferred to your selected hotel by a private air-conditioned vehicle. Overnight in Cairo.
Day 02: Pyramids Tour
After the breakfast you will be escorted by a friendly guide for unforgettable day, where you will visit Egypt's most famous three pyramids (the only one still exists of the ancient seven wonders), then onwards to visit the step pyramid of DJOSER (First pyramid built on earth), Transfer back to the hotel for an Overnight in cairo.
Day 03: Cairo City Tour
After breakfast you will enjoy the legendary treasures of the Egyptian Museum. Then see the Islamic areas of Cairo including the Citadel of Saladdin - boasting the famous Alabaster Mosque of Mohammed Ali. continue your tour and exploring many attractions in the old Coptic area including the Hanging Church. back to your hotel for refreshing then overnight sleeping train going to Luxor.
Day 04: Arrive Luxor
Arriving Luxor, transfer to your selected Hotel for check in and relaxing for a while then you will be escorted by a Guide for a lovely tour to the East Bank of Luxor visiting:
(Karnak Temple and Luxor Temple), free evening and overnight at Luxor hotel.
Day 05: Luxor
Breakfast at the hotel then with a Guide you will spend unforgettable day at the West bank of Luxor visiting:
- Valley of kings.
- Valley of queens.
- Temple of Hatshepsut.
- Colossi of Memnon.
Free evening and overnight at Luxor Hotel.
Day 06: Train Back To Cairo
Breakfast at the hotel and free morning (optional tour to Dendarah and Abydoos Temples). Later on overnight sleeping train back to Cairo.
Day 07: Goodbye Egypt
Arriving Cairo, meet and transfer to the Airport or you may continue one of our tour Extensions.